Daily Classes and Activities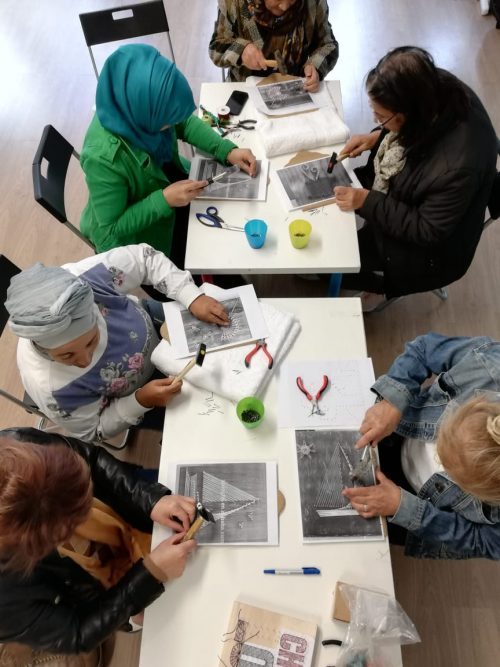 At Irida we strive to create an inclusive community: a safe space dedicated to lifelong learning, skills development, intercultural interactions, inclusion, recreation, and well-being.  We endeavor to develop and empower the whole "self", and encourage women to explore and develop new interests.
All of our programming (from language classes to recreational activities) are created with aim at being inclusive of all languages and cultures, healing for those recovering from trauma and displacement, supportive of integration into the local community, and nurturing towards individuals with specific needs, talents, or skills.  All class curriculums include topics of: inclusion and diversity, empowerment, stress management, and useful life skills. Classes and programming are open to all women who wish to register, and we always love seeing new faces!
Irida provides:
Language Classes: Greek and English, Arabic and French literacy (for native speakers)
Life Skills
Sports and Movement
Cooking
Arts and Crafts
Computer Class
CV-building and job skills
Mathematics
Sewing
A library check-out system
One-on-One support
Ad-Hoc and community led workshops which could cover any theme or skill (from sessions on energy-saving techniques, to art therapy)